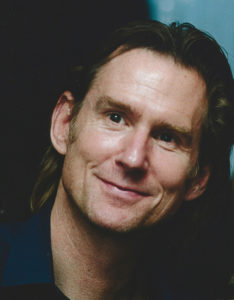 Neil M. Maher is a Professor of History and Master Teacher in the Federated History Department at the New Jersey Institute of Technology and Rutgers University-Newark.  He is an award-winning author, instructor, and public speaker interested in the environmental and political history of the United States.
Maher's scholarship and teaching explore how the natural environment has mediated power relationships between people over time.  His most recent books include Apollo in the Age of Aquarius (Harvard University Press, 2017) and Nature's New Deal: The Civilian Conservation Corps and the Roots of the American Environmental Movement (Oxford University Press, 2008).  He has also written more popular essays and Op-Eds for The New York Times and The Washington Post.  Maher's research has been supported by fellowships from Harvard University, the Library of Congress, the Smithsonian Institution, and NASA, among others.
Maher is currently working on two new book projects.  The first examines the urban crisis of the 1960s, which involved uprisings in cities including Los Angeles, Detroit, and Newark, as a byproduct of environmental discrimination.  His second project is a textbook for faculty and students interested in using visual culture – from maps to photographs to popular advertisements — in their teaching and research.  Tentatively titled Seeing Nature an Environmental Humanities Field Guide to Visual Culture, the textbook is currently under contract with the University of Washington Press' Environmental Book Series.
Much like his research, Maher's teaching also focuses on the intersection of environmental and political history.  His offerings include courses in U.S. environmental history, urban history, and political history seminars on the Great Depression, the immediate post-World War II period, and the 1960s-1980s era.  More recently, Maher has developed an environmental justice website for research seminars that he teaches on the undergraduate and graduate levels.  For such efforts he has received the two most prestigious teaching awards at his university.
While writing and teaching, Maher remains active in public history projects that promote civic engagement.  He has served as a Public Scholar for the New York Council for the Humanities, Co-Director of NJIT's Distributed Technology Museum, Co-Coordinator for an exhibit titled At Home in Newark: Stories from the Queer Newark Oral History Project, and as a facilitator for the New Jersey Council for the Humanities "Face-to-Face: Community Conversations on Environmental Justice" program.
Neil M. Maher
Federated Department of History
NJIT—Rutgers University, Newark